Kind Words from Happy Patients
Tiger and Steve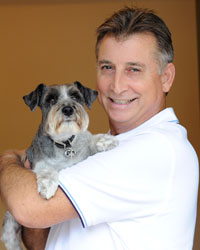 I've met many people in my walk of life and had lots of experiences. It's rare that a relationship can be built on such trust, integrity, and care as I have with Dr. Bradford. I reached out to Dr. Bradford as my situation was producing much pain, and I had been hurt in my former dentist's chair. I instantly knew he was a man of character when he did not criticize the faulty work of what had been done by others. His focus was only to help me, relieve my pain, and once again establish TRUST, which is essential for those of us who are in the chair. Then he was fair and compassionate regarding any expenses. His team amplifies his courtesy and kindness. Bradford Endodontics is unmatched. Everyone there is absolutely amazing, which is the mirrored reflection of their captain. AND I was never left alone throughout my treatment. I have so much respect for Dr. Bradford, and more importantly, I TRUST YOU COMPLETELY and so does Steve (my dog)!!!
Amy E.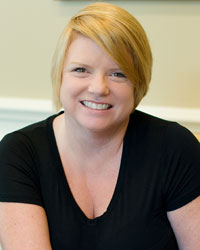 My root canal experience with Dr. Bradford was painless and efficient. The office staff was so friendly and caring. Everything about the root canal treatment was comfortable. From the minute I walked in the office, everyone put me at ease and thoroughly explained the process. They were very professional.
I would tell anyone considering a root canal that treatment with Dr. Bradford is the only way to go. As an Ole Miss Rebel myself, his only flaw is that he is a Gator and Vandy fan — but I still trust him with my teeth.
Pat C.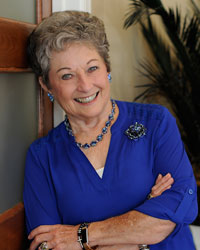 I was very well supported and encouraged by the staff. It was an easy peasy process with no pain, not even when he gave me shots. Dr. Bradford has compassion for patients. He is in it to take care of patients and take the pain away. Whenever I have a problem with my teeth, I will come here! What would I tell someone who was considering have a root canal done?  "Go see Dr. Bradford!"
James H.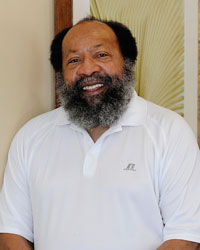 Dr. Bradford is a consummate professional. What I like the most is that he made the diagnosis, and then described the treatment and possible solutions. And especially important, he shared visually on the computer the actual therapy in progress. Ultimately, this made my root canal experience special.
Chris D.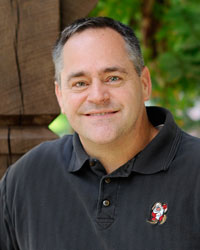 Dr. Bradford is a fantastic Endodontist and a wonderful person. A few years ago my daughter Rebekah had some pain in one of her teeth, and Dr. Bradford was recommended by our dentist. Dr. Bradford was kind and caring from the moment we arrived at the office and made a process very easy.
Little did I know that her twin, Victoria, would have similar issues with her teeth just a few months later. Dr. Bradford handled both Rebekah and Victoria's situation professionally and with care. He also has used state-of-the-art techniques to help minimize the need for additional root canals. I highly recommend Dr. Bradford and his staff.
DeeDee L.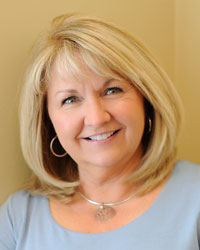 I work at Coggin Dental Group. We refer our endodontic patients to Dr. Bradford. I always knew him to be an excellent endodontic dentist but recently I got to experience it in person! From the moment I walked in the door his front office staff was warm and welcoming. Dr. Bradford explained the process to me in a calm comforting way. The procedure didn't seem to take that long as I was preoccupied with the TV on the ceiling and reading the captions. It truly was a pleasant experience thanks to Dr. Bradford and his staff!
Charlotte F.
Just want to say something nice (if you can call a root canal nice). I went to Hank Bradford today (on your referral), to have a root canal on my infected tooth. I want to let you know that I was so impressed with him. He took lots of time to explain the procedure, and along with explaining each time he did something. I was a nervous wreck thinking about the whole thing, hoping the bad tooth would go away by itself. But he set my mind at ease, and I wanted you to know how pleased I am that you gave me his name.
Caroline
I wanted to thank you very much for your great care and service this past week, when I came in for a root canal procedure. While I was nervous given the unexpected nature of the procedure, you all made the entire experience educational, calming, and comfortable. I was so grateful, and am happy to report (as I also did by telephone) a smooth recovery since the procedure was done. I will be sure to return if I need further care, and refer your clinic to those who require your services.
Mary
Thank you for all your care in saving my two molars. You were just great! You are God's hands extended in helping people. I will be getting the crowns on soon. Many thanks again.
Charles P.
On June 29th, you provided services to me in a very professional and skilled manner. It is easy to see how dedicated you are to your profession, to being as skilled as you can be, and to the well being of your patients.
Another aspect of your practice that I noticed even before arriving at your office, but definitely while being there and afterwards, is the very thorough, efficient and courteous approach to administration and customer/patient care that exisits in your practice. Everyone was very professional and courteous, friendly and caring in their manner. I have been a CPA for many years and served hundreds of professional health care practices, other professional firms, and many businesses, and have an appreciation for quality of administration and customer/patient care. Business consultants know that your type of an operation comes from what we call, "The Tone at the Top," which means the leader in charge. These environments aren't formed or maintained by accident.
Lynn
I just wanted to thank you all for being so kind and welcoming to me when I had my root canal. You're very reassuring and understanding manner allowed me to relax and feel confident that I was in the best hands. Please know that I'm sharing this experience with friends, and I plan to recommend you all to everyone.
Susan C.
Wow!!! Thanks! You guys make a root canal fun and appreciated. Thanks for "fitting me" into the schedule and easing the tooth pain with an admired talent. The staff made my day with warmth and personality. You all get an A++.