Meet Our Team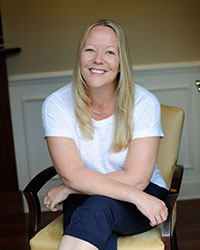 Jana, Front Desk
Jana attended Palm Beach State College and South University. She's been involved in dentistry for over two decades, and has worked for us since the day we opened our doors in 2006. She enjoys assisting patients with scheduling, speaking with them about insurance options, and helping with billing. Lucky for us, she's also cross-trained as an endodontic assistant. Jana says she enjoys working with a trusting and caring endodontist like Dr. Bradford, while always making sure to help patients feel more at ease. She also likes to build relationships with patients, other doctors, and team members from referring practices. Jana is also fond of working alongside her fellow Bradford Endodontics team members, as they strive to provide a comfortable and clean atmosphere for all patients. She also volunteers her time with the Georgia Mission of Mercy. When she's not busy helping others, Jana likes to spend time with her family, husband, and two dogs. She also has twins to tend to! The family stays busy camping, attending concerts, and going on outdoor adventures.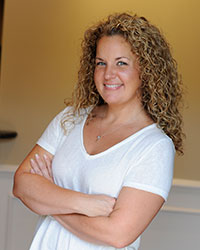 Amanda, Lead Endodontic Assistant
With nearly two decades of experience helping patients repair their smiles, Amanda says she has gained an immense amount of knowledge, skills, and expertise working one-on-one with patients. She's been working with us since 2011. Her responsibilities in the office include chairside assisting with surgical and non-surgical endodontic procedures. Amanda is passionate about her position because she thoroughly enjoys meeting new people and helping them achieve a healthy smile. She says she likes being part of the Bradford Endodontics team because they're honest, professional, and everyone truly cares about giving patients the best and most comfortable treatments possible. She stays busy outside of work raising two girls, working out, listening to music, and laughing.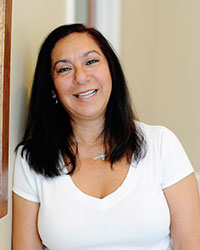 Dina, Front Desk/Endodontic Assistant
After attending dental assistant school, Dina has built a career in dentistry for over 15 years. Prior to joining our team in 2015, Dina worked in both pediatric and general dentistry. You might see her at various spots in the office, as she helps out wherever necessary — from the treatment rooms to the front desk. Dina says she appreciates her position within the practice because of the ongoing, constant patient interaction and fulfilling her role as an important part of the Bradford Endodontics team. She says she and her fellow team members take great pride in treating patients as people, not customers.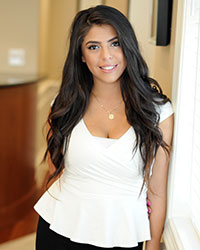 Karen, Endodontic Assistant
Karen started a career in dentistry after attending training at Waldron Dental Staff School. She began working alongside an oral surgeon, but when the opportunity to switch to endodontics presented itself — she made the switch and has not looked back since. Karen helps Dr. Bradford with surgical and non-surgical endodontic procedures. You might also find her sterilizing instruments, writing referrals, addressing patient records, and providing excellent customer service. She enjoys learning from and working with Dr. Bradford, whom she describes as the definition of perfectionist. Karen says his dedication to details make her want to strive for perfection in all that she does. Outside of the office, Karen enjoys being outside, running trails, and exploring the city she calls home.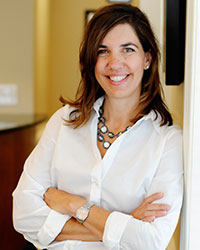 Dana, Business Manager
Long before Dana was busy making sure everything runs smoothly within the office, she attended Vanderbilt University graduating with a Bachelor's and Master's in Engineering. She enjoys helping her husband, Dr. Hank Bradford, continue to grow the practice. With over a decade in dentistry, Dana is skilled at managing all of the business aspects of the practice such as bookkeeping, payroll, human resources, and accounting. She enjoys working alongside the talented Bradford Endodontics team to create a practice patients love and trust. Dana says the practice is unique because of the high level of care and compassion provided to each patient, the extreme attention to detail, and commitment to overall excellence. When she's not in the office, Dana enjoys spending time with Dr. Bradford, their three children and two dogs, reading, traveling, and volunteering at their children's school.